Work
Innovation
Mitchell Motors are specialists in classic car restoration and work on all types of vehicles including AC, Aston Martin, Bentley, Bristol, Bugatti, Ferrari, Frazer Nash, Delage, Lancia, BMW, Jaguar and many more. All of our bodywork is carried out in-house and as well as our traditional methods we utilise innovative technology whenever we can.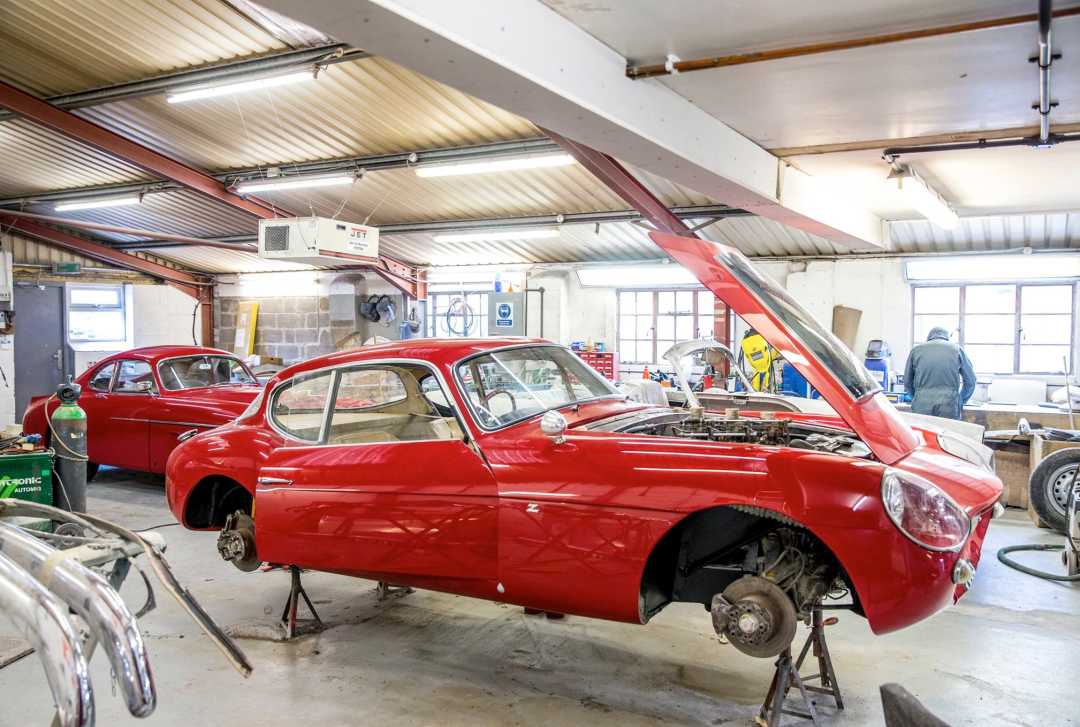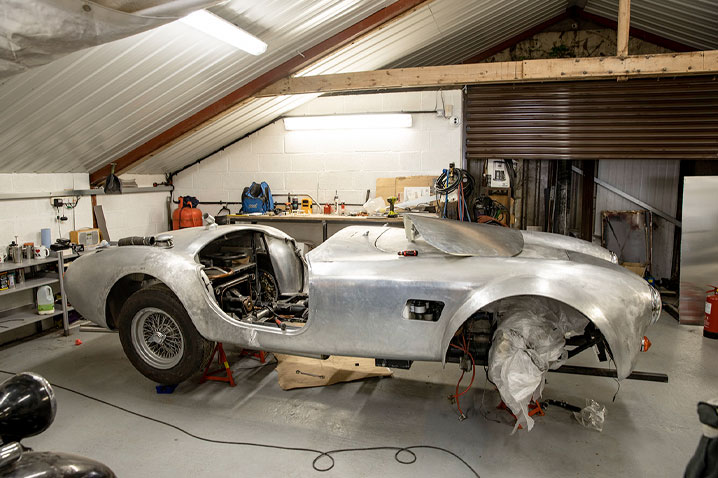 Paint Removal
We discovered a method of blasting that uses an inert mix of glass and plastic media. It's not hard like grit so it does not warp the vehicle panels. We purchased this innovative specialist machine - a Gritco mm40 which is capable of very fine metering and delivers the plastic pellets gently and economically.
Used properly, it doesn't take on moisture or leach out of the seams and it has a neutral ph. In fact it's so soft on the metal when removing paint that there is no key, so a little sand paper is needed to achieve this or we can subsequently etch the surfaces with a little light grit gently from a distance. Corrosion is also treated separately as required.
Paint Spraying
Our vehicle paint work is highly regarded and even though it has won various awards at events nationwide, we do not believe in resting on our laurels and always continue to strive for improvements. For the very best results we use the top of the range DuPont paint products.
We have two state of the art spray booths and the environment inside both are climate-controlled and heated to ensure the best possible adhesion of the paint to the vehicle surface. Air is constantly filtered, so dust is extracted and otherwise resulting paint blemishes reduced dramatically. This even helps on the occasions when we have been asked to hand-paint cars as they would have originally been finished.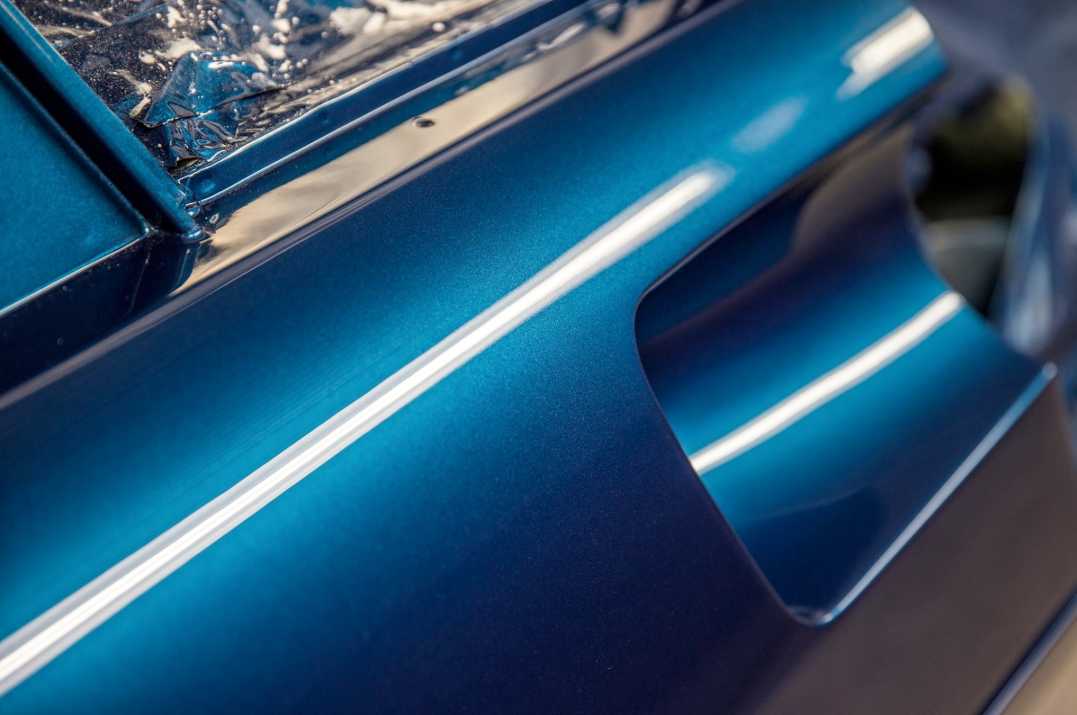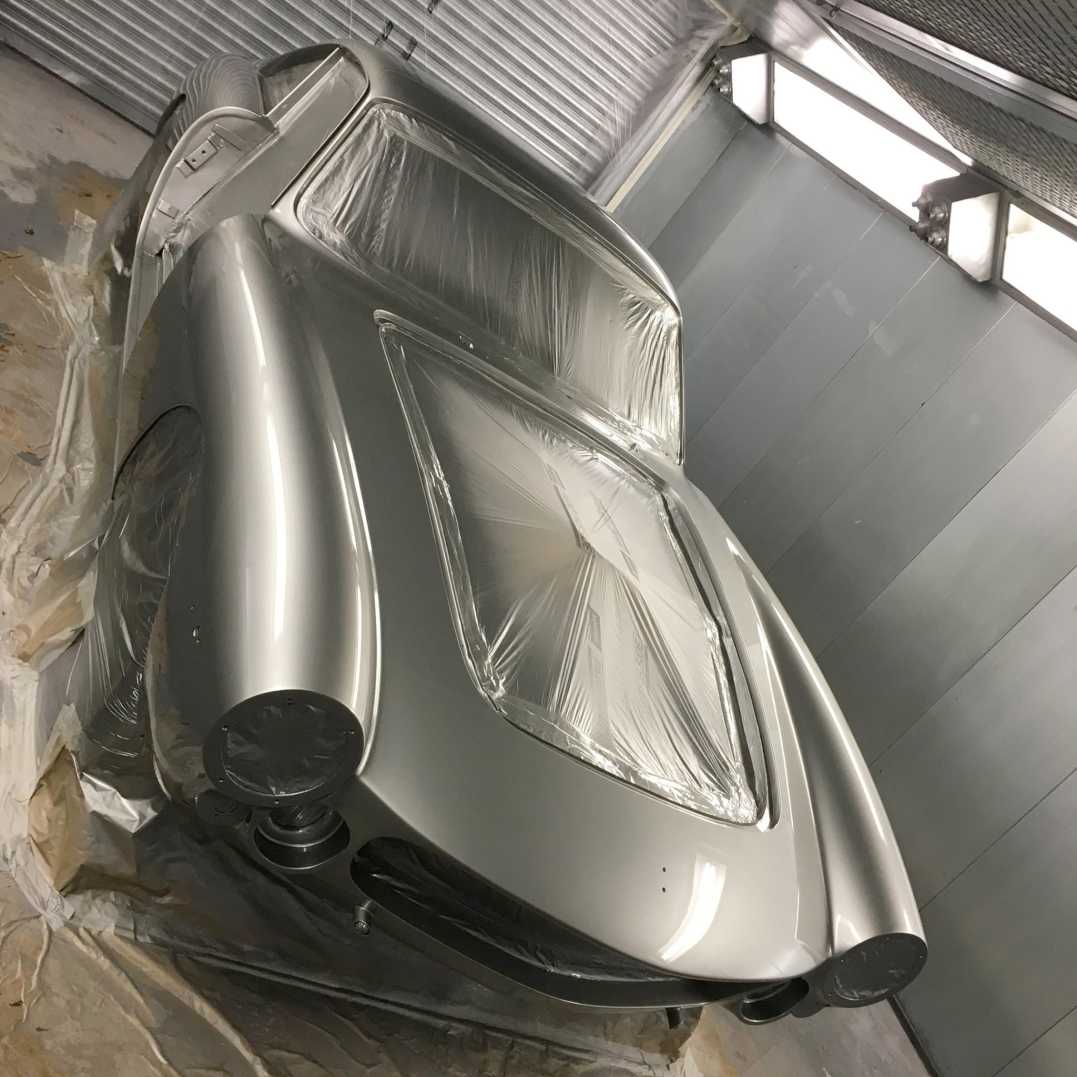 The Environment
We are concerned about the effects that solvent based paint can have on the environment, and while we do retain the ability to use solvent based paints, which we understand some clients prefer, our paints of choice are from DuPont.
We have tried and tested the water-based DuPont products over the years and we would recommend them as they are much kinder to the environment and have no downside to final paint finish. In fact water-based paints give a flatter finish than solvent based paints.